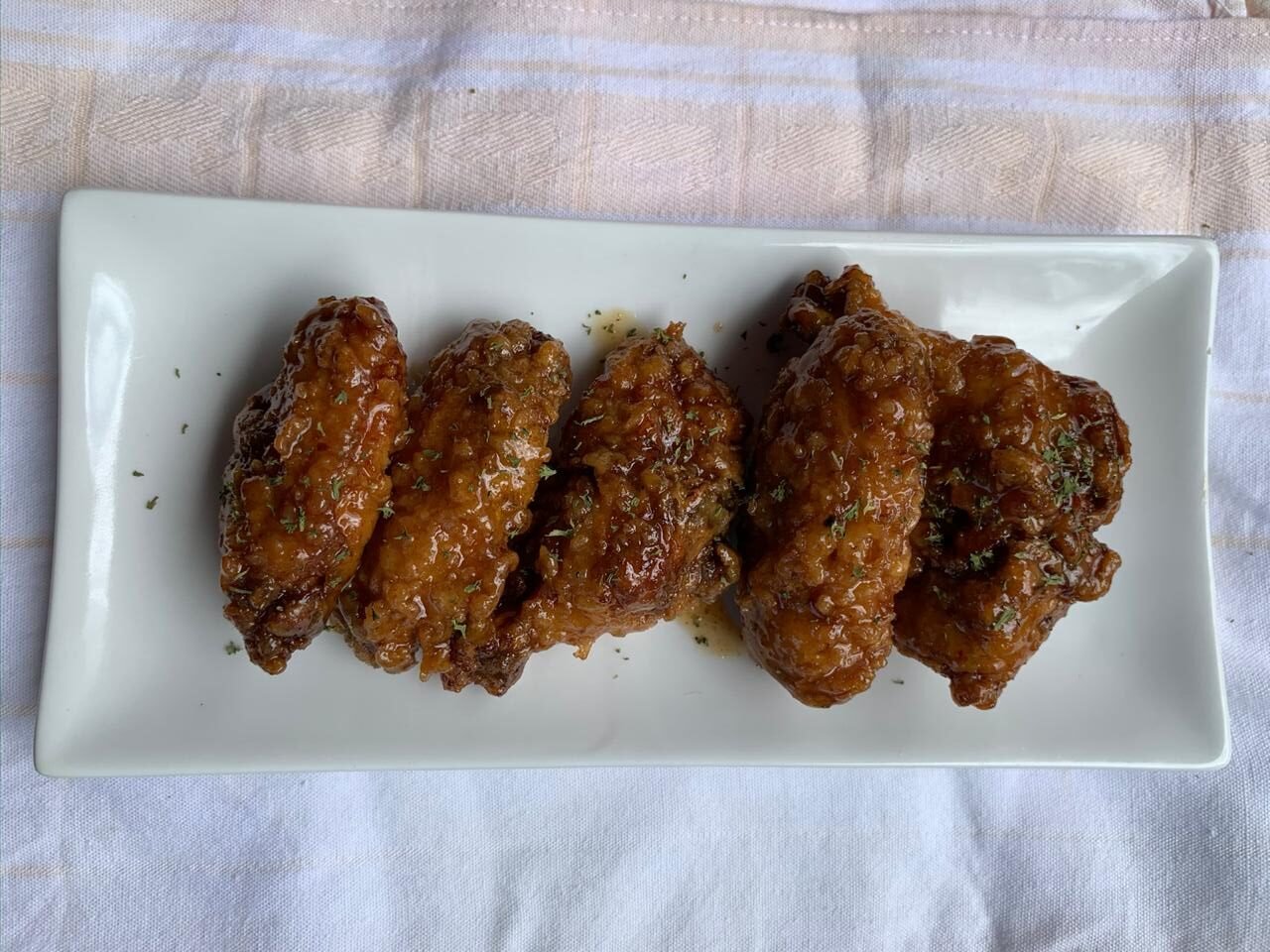 Oil
For the chicken:
6 Whole Chicken Wings
½ tbsp Paprika
½ tsp garlic powder
½ tsp onion powder
1 tsp Jerk Marinade
¼ tsp salt
For the coating:
1 cup All-Purpose Flour
1 tsp cornstarch
¼ tsp salt
¼ garlic powder
¼ tsp onion powder
¼ tsp paprika
1 egg 1tbsp milk
For the sauce:
1 tsp Delcie Spices Orange Peel Powder
¼ cup Orange Juice
½ cup Honey
1 tsp Delcie Spices Ginger Powder
¼ tsp salt
½ tsp cornstarch mixture, to thicken.
Cut off and discard wing tips from chicken. Cut each wing in half at joint.
Season Chicken wings with paprika, garlic and onion powder, jerk seasoning and salt.
In a small bowl, whisk egg and milk together. In another bowl, combine flour, salt onion and garlic powder, paprika and cornstarch.
Coat chicken with flour mixture and rest until the flour absorbs the moisture from the wings. Dip in the egg mixture then in the flour again.
In a medium skillet, heat the oil 375ºF (190ºC). Fry the wings in batches for 10 -15 minutes. Wings should be golden brown. Keep warm.
In a saucepan, Heat Honey then add orange peel powder, orange juice and ginger powder. Bring to a boil and allow to thicken. Add cornstarch if necessary.
Combine wings and sauce.
Toss to coat the wings
Serve with any side dish of your preference.